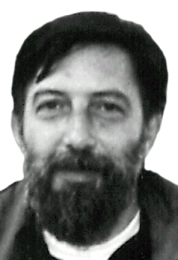 YOUTH CULTURAL CENTRE
Youth Cultural Centre is one of the most important institutions in the country today in the domain of culture and non-institutional education. From the permanent activities of YCC in the past 25 years we could enumerate Cineaste Evenings, rock concerts, exhibitions, concerts (of popular and folk music, choirs), debates on actual subjects from socio-political, cultural and artistic life, performances of dramatic and musical amateurs etc. YCC was and still is organiser of several big and significant international manifestations such as Young Open Theatre (MOT), Skopje Jazz Festival, Sintezis… It was here that Skopje Cultural Summer, Open Dance Championship (Skopje Open), AFES etc. were conceived. Special pride of YCC are its own theatrical and musical projects ("Bacchanalia" in co-production with Interklut, Sweden and others). Not less important is the cooperation of YCC with organisations and institutions from the domain of culture in our state. After our country obtained its independence (in 1991), the collaboration with many European and world cultural centres, institutions and festivals, such as ITI-UNESCO, IETM, ProHelvetia, European Jazz Union, IDSF and others has been intensified.
The Intention is to make YCC European Cultural Centre. For this, of course, we need to improve its spatial and technical capacities (possibly with foreign investments). The help which is expected from the city (the founder of the centre) and the Ministry of Culture is for the benefit of the nation and young people in the country, for cultural growth and development which will surpass local frames and boundaries.
Koco Bozinovski
YCC Director

PRUFROCK, Drama Studio, London 1976

SOL SOLET, Els Comediants
Barcelona, 1982

The Three Lives of LUCIE CABROL,
Theatre De Comlicite, London, 1996